Anupam Heaters And Controls Pvt. Ltd.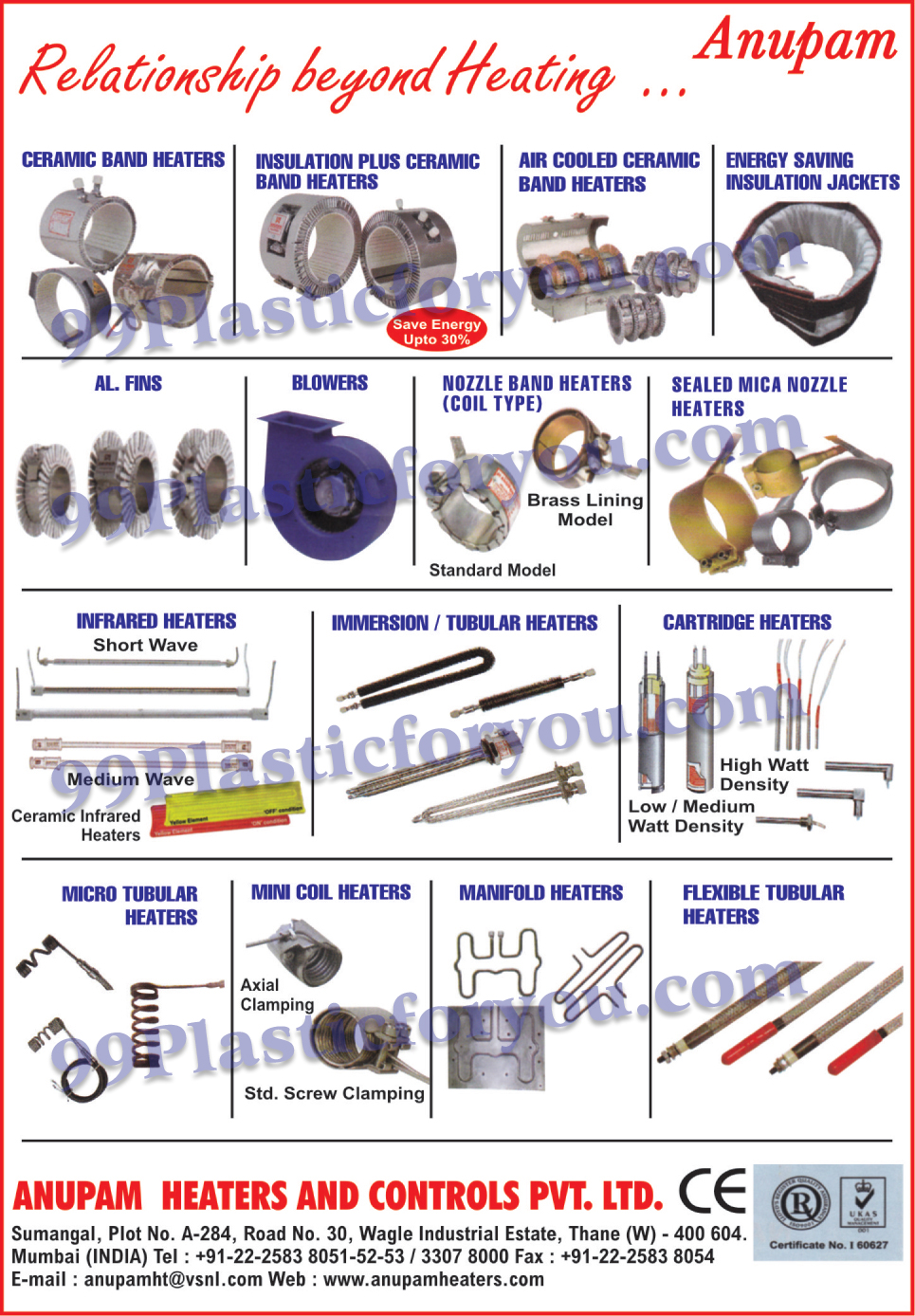 Anupam Heaters And Controls Pvt. Ltd.
Deals In-
Ceramic Band heaters, Insulation Plus Ceramic Band Heaters, Air Cooled Ceramic Hand Heaters, Energy Saving Insulation Jackets, Al. Fins, Blowers, Coil Type Nozzle Band Heaters, Sealed Mica Nozzle Heaters, Infrared Heaters, Immersion Heaters, Tubular Heaters, Cartridge Heaters, Micro Tubular Heaters, Mini Coil Heaters, Manifold Heaters, Flexible Tubular Heaters,Heaters, Band Heaters, Screw Barrels, Bimetal Barrels, Nozzle Heater, Porcelain Heaters, Strip Heaters, Thermocouples, Temperature Conrollers, PID Controllers, Nozzle Band Heaters as an active Manufacturer, Supplier, Dealer, Distributor, Trader and Seller etc. (*Importer/Exporter/Service Provider).
Address- Head Office: Sumangal, Plot No. A-284, Road No. 30, Wagle Industrial Estate, Thane West Mumbai 400604 Maharashtra