Auxilink Projects & Machinery Pvt. Ltd.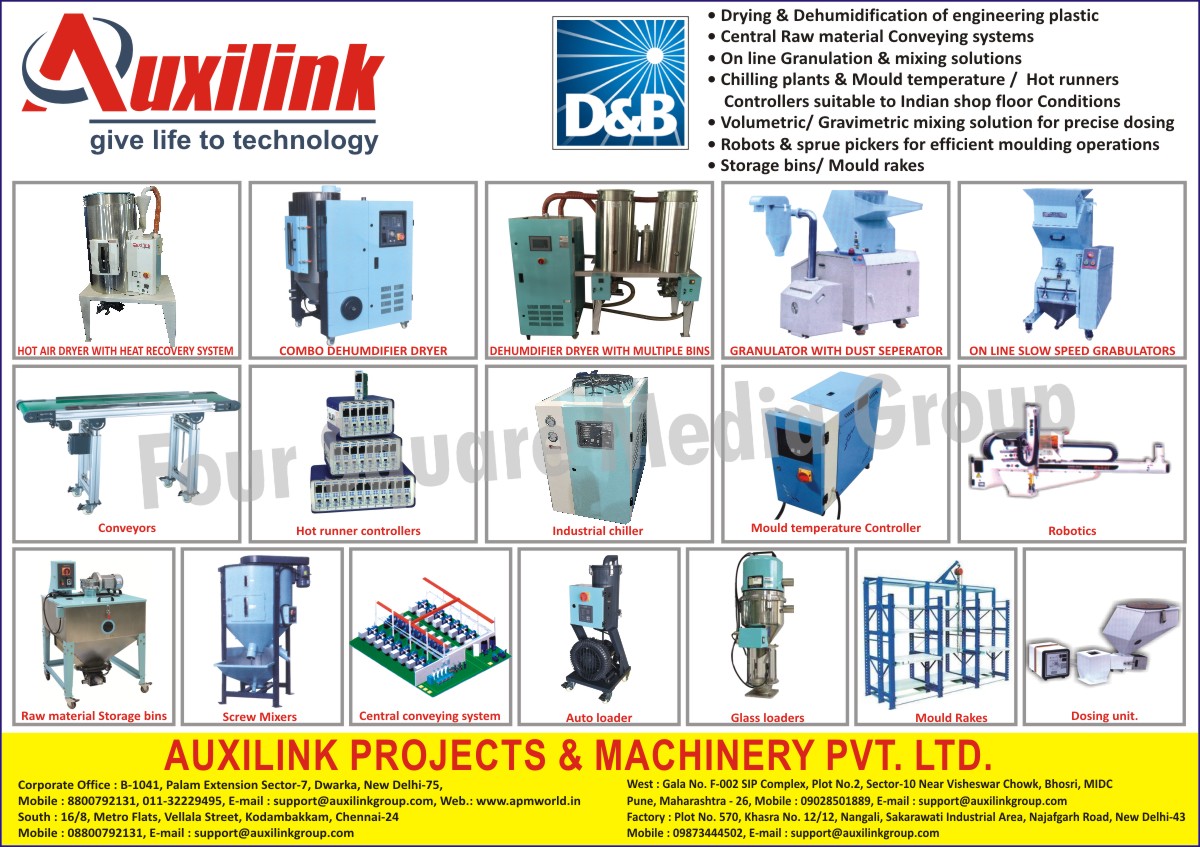 Auxilink Projects & Machinery Pvt. Ltd.
Deals In-
Drying Engineering Plastics, Dehumidification Engineering Plastics, Central Raw Material Conveying Systems, On Line Granulation Solutions, Online Granulation Mixing Solutions, On Line Granulation Mixing Solutions, Chilling Plants, Mould Temperature, Hot Runners Controllers, Volumetric Mixing Solution, Gravimetric Mixing Solution, Robots Pickers, Sprue Pickers, Storage Bins, Mould Rakes, Hot Runner Products, Hot Air Dryer With Heat Recovery Systems, Combo Dehumdifier Dryer, Dehumdifier Dryer With Multiple Bins, Granulator With Dust Seperators, On Line Slow Speed Grabulators, Conveyors, Industrial Chillers, Screw Mixers, Auto Loaders, Glass Loaders as an active Manufacturer, Supplier, Dealer, Distributor, Trader and Seller etc. (*Importer/Exporter/Service Provider).
Address- Head Office: B-1041, Palam Extension, Sector - 7, Dwarka Delhi 110075 Delhi