ProtekG Power Electronics Pvt. Ltd.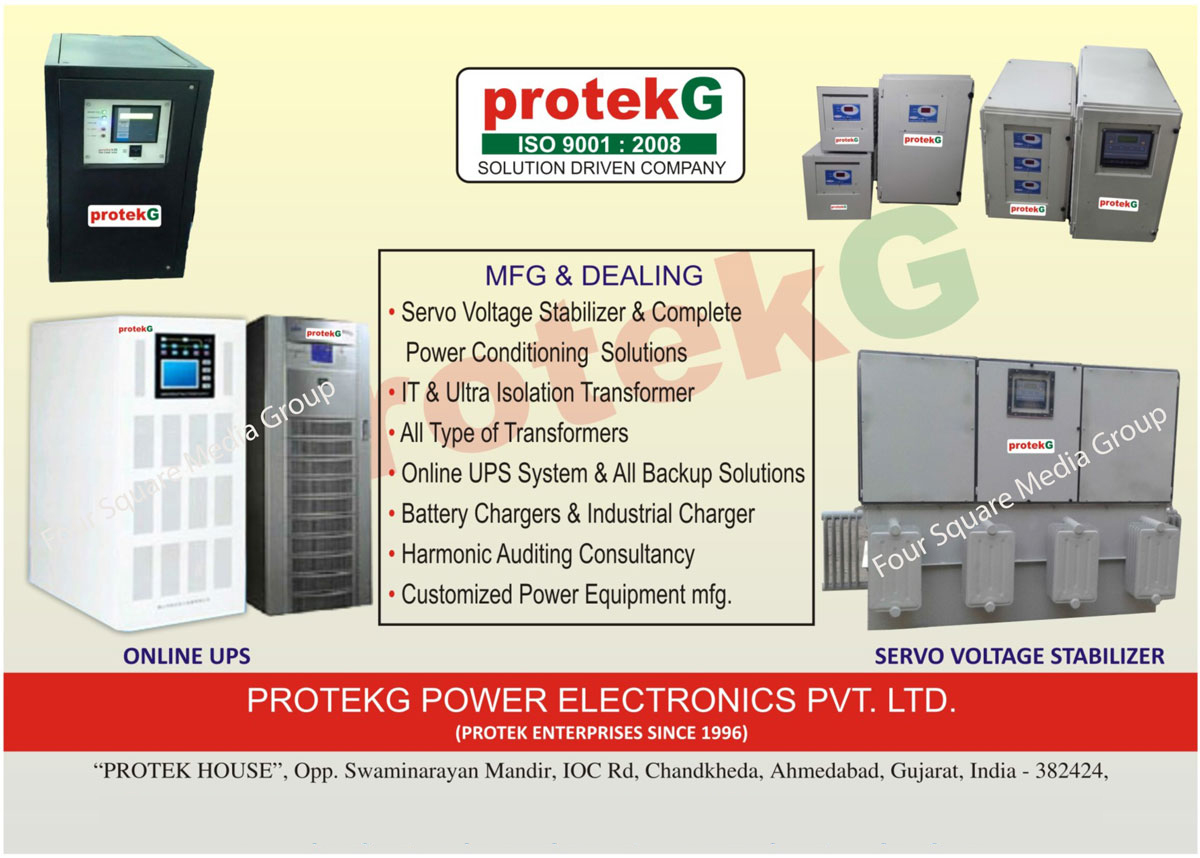 ProtekG Power Electronics Pvt. Ltd.
Deals In-
UPS, Servo Voltage Regulators, Transformers, DT And AVR, CVT, AC Power Supply, AC Power Supplies, DC Power Supply, DC Power Supplies, Inverters, Power Electronic Products, Servo Voltage Stabilizer, Power Conditioning Solutions, IT Isolation Transformer, Ultra Isolation Transformer, Online UPS, Backup Solution, Battery Chargers, Industrial Chargers, Harmonic Auditing Consultancy Services, Power Equipments as an active Manufacturer, Supplier, Dealer, Distributor, Trader and Seller etc. (*Importer/Exporter/Service Provider).
Address- Head Office: Protek House, Opp. Swaminarayan Mandir, IOC Rd, Chandkheda Ahmedabad 382424 Gujarat